Pulse Marketing International was formed to exclusively market the Six-Pic Multiple Display System, having been introduced to the concept of an indoor multiple display system in its' infancy. The founder, having had experience in the billboard advertising industry, saw the potential for this innovative marketing tool, and the opportunity for bringing this product to market. Significant work was done to develop the market, soliciting Fortune 400 and 500 Companies.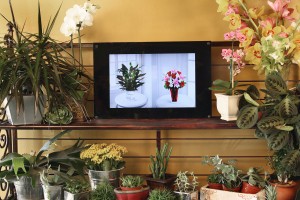 Soon after, Pulse Industries Corporation was formed to build a strong support group of engineers and legal experts to identify the nuances through which this concept could be transformed into a reality for the multifaceted advertising industry. An original and improved design was developed by Pulse's Research and Development Staff, and applications were made for Patents. Pulse Industries Corporation exclusively manufactures the product, through subcontract administration, and Pulse Marketing International is now a Division of Pulse Industries Corporation.
Pulse Industries Corporation was awarded the U.S. Patent, Canadian Patent, and recently, European Patents, ensuring Pulse's control over the electro-mechanical multiple display advertising market, for the foreseeable future.
Pulse Industries Corporation now has added the Pulse Digital Display as technology has improved to incorporate electronic digital display.